Design-build is the fastest growing and most popular method used to deliver construction projects in America. Why? It saves time and money by encouraging innovation and collaboration.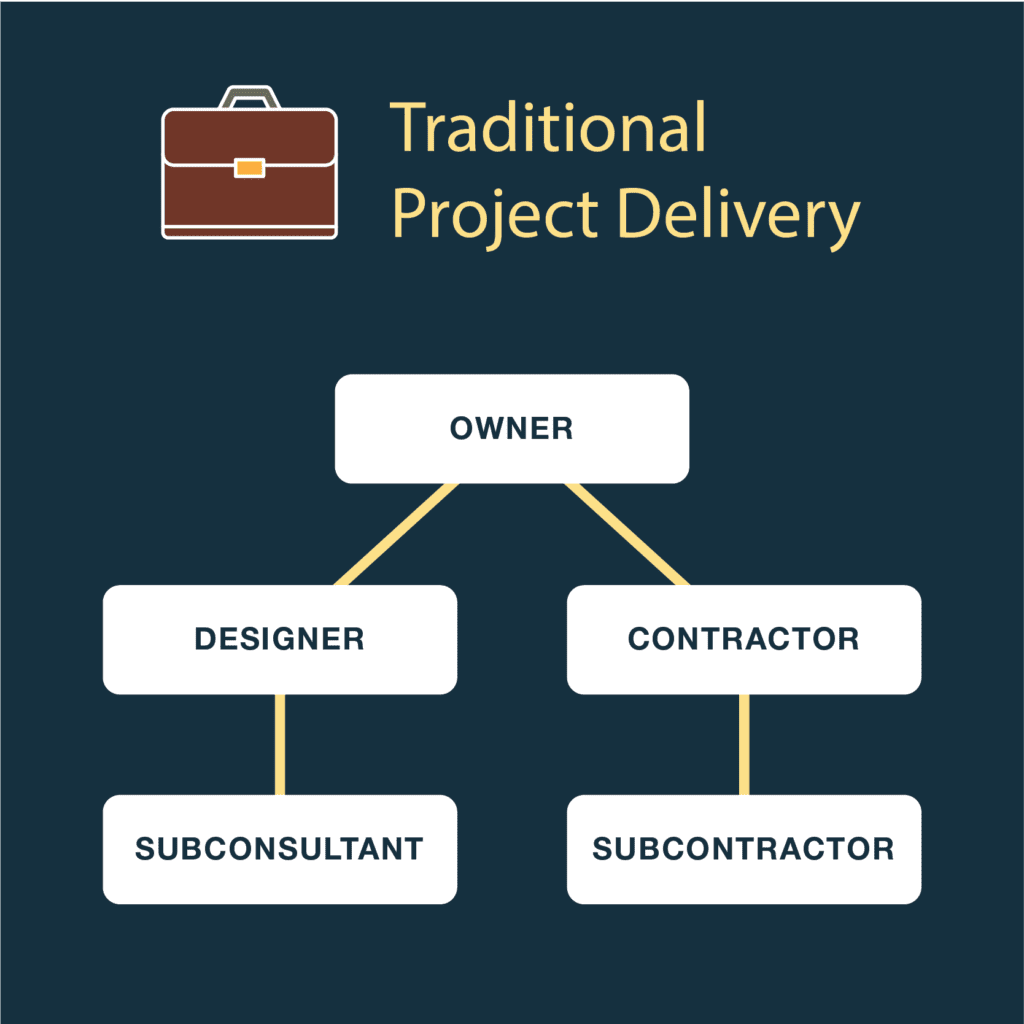 Traditional Project Delivery
The Owner must manage two separate contracts which all-too-often creates an adversarial relationship between the designer and the contractor. If something goes wrong or an unforeseen circumstance requires changes, the designer and contractor blame one another for the cost overruns or schedule changes, often leading to litigation and delays which add to the project cost.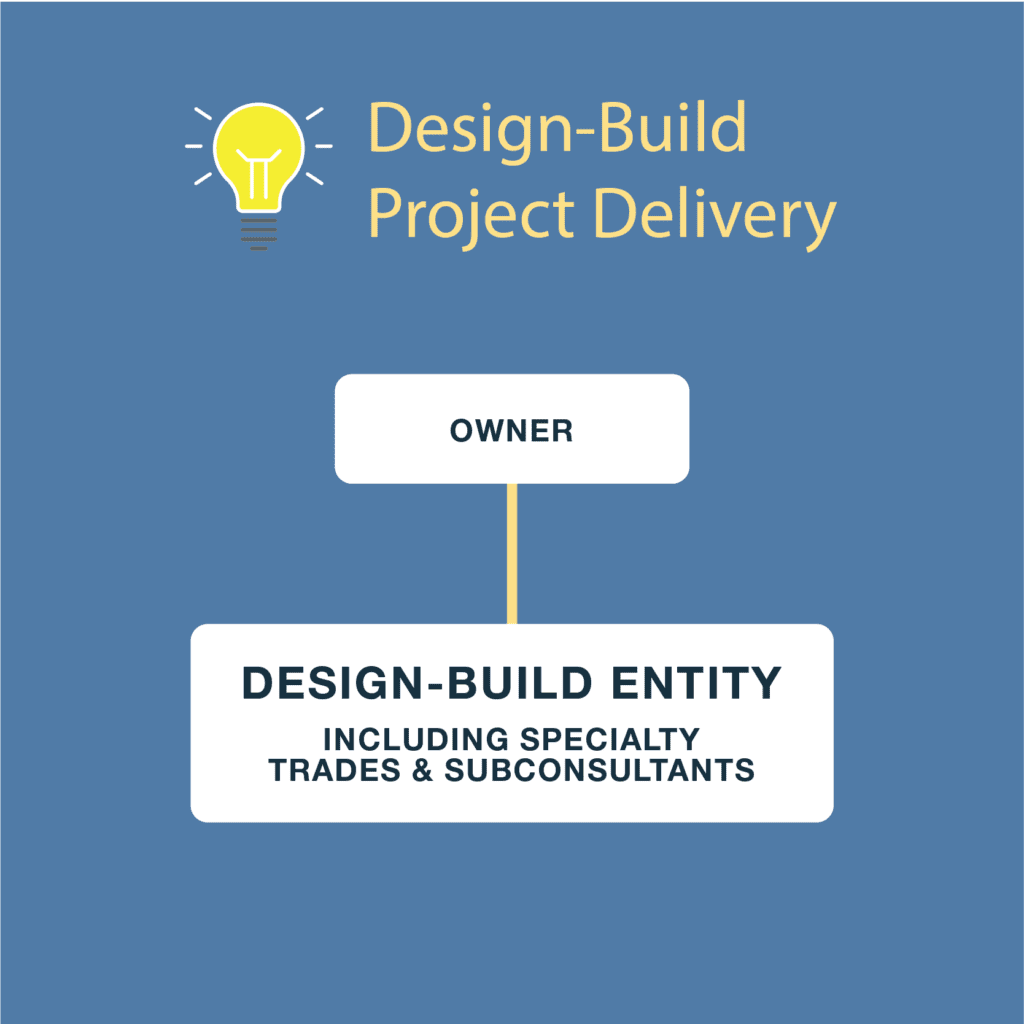 Design-Build Project Delivery
The Owner manages only one contract with a single point of responsibility. The designer and contractor work together from the beginning, as a team, providing unified project recommendations to fit the Owner's schedule and budget. Any changes are addressed by the entire team, leading to collaborative problem-solving and innovation, not excuses or blame-shifting. While single-source contracting is the fundamental difference between design-build and the old ways, equally important is the culture of collaboration inherent in design-build.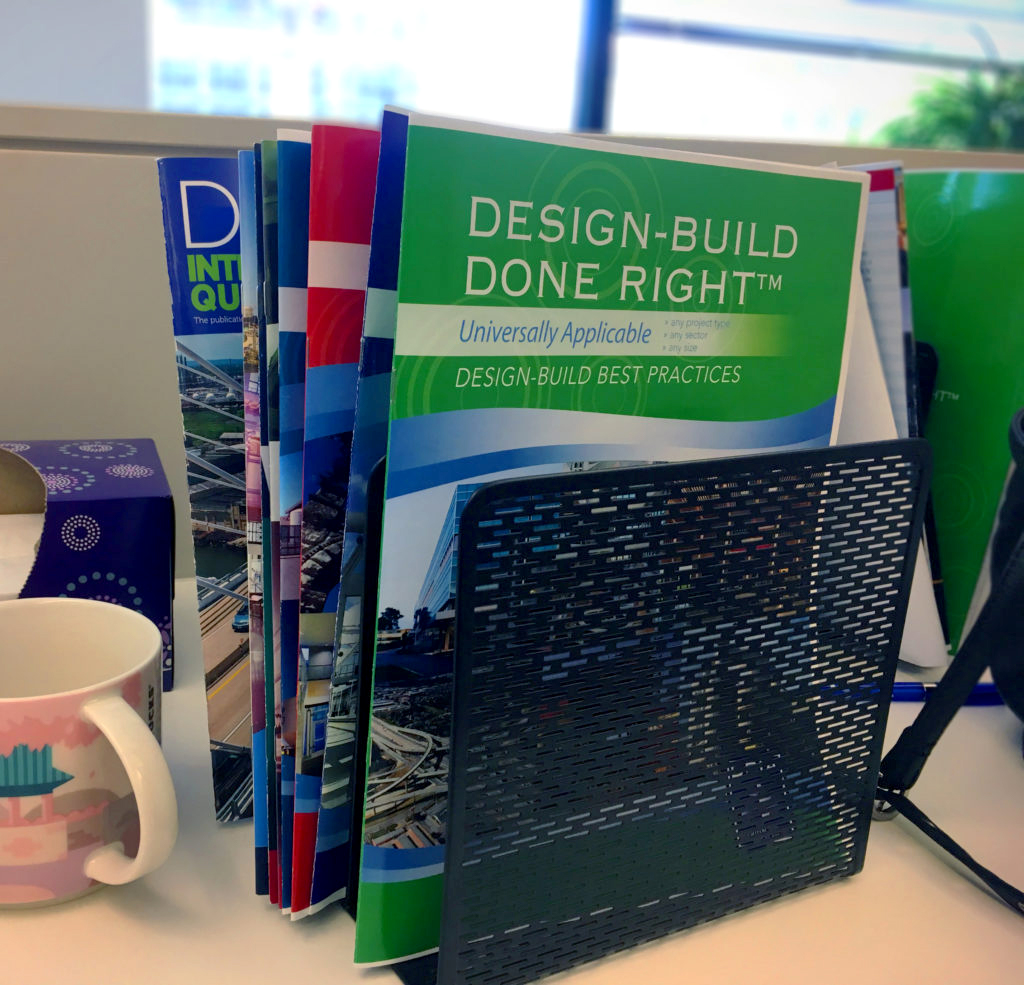 Design-Build Done Right®
DBIA's Universal Best Practices is a good place to start your design-build journey. This document categorizes 10 best practices and nearly 50 supporting implementing techniques that help define successful design-build delivery.
Want to know more?
Visit the DBIA National website for more information on how design-build is shaping our industry.