DBIA Advocacy
Design-build has swept the nation as lawmakers embrace collaboration and innovation to engineer higher quality outcomes for the infrastructure projects their communities need.
DBIA works closely with lawmakers nationwide to push the boundaries of possibility for project design and construction, providing advocacy and support to further the cause.
Legislation
Details on DBIA state advocacy efforts, the Design-Build State Statute Report and more legislative resources are available here.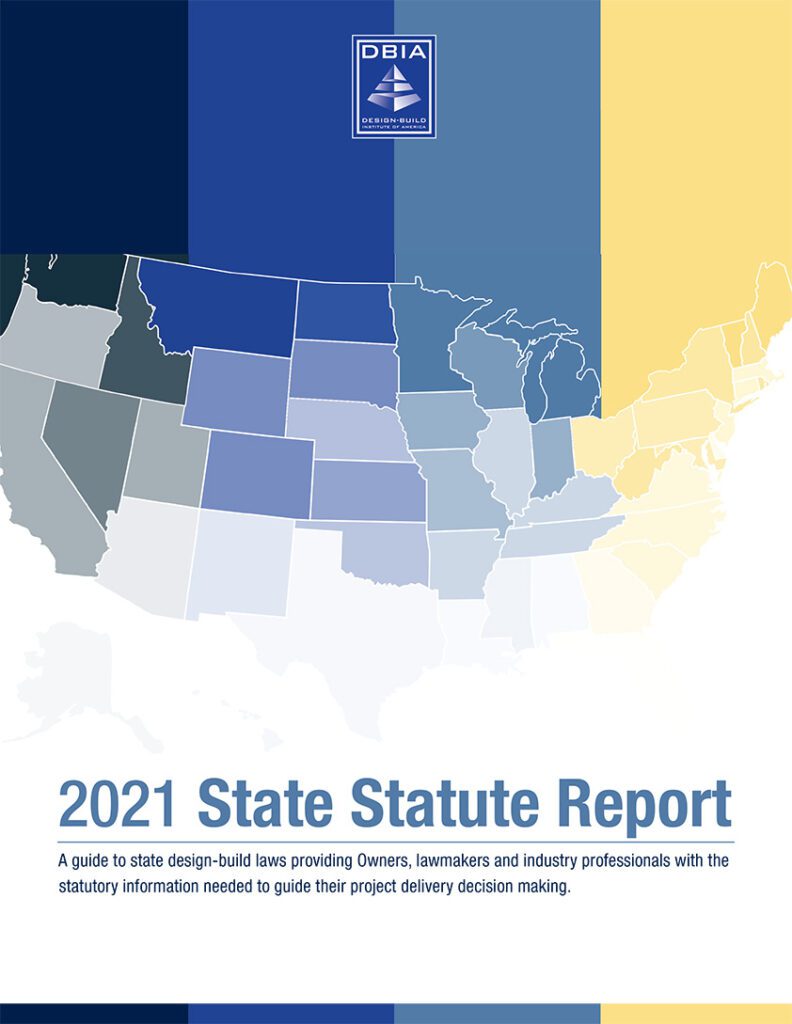 Pending Legislation
| Bill | Description | Status |
| --- | --- | --- |
| SB 8008 | Extends design-build authority for transportation agencies five years; Increases the DB threshold on MTA projects to $200 million on new projects and $400 million on rehab projects; The authorities identified below are authorized to utilize design-build contracts solely in connection with the following authorized projects should the total cost of each such project not be less than five million dollars $5,000,000) | Enacted |
| SB 9409 | Establishes the New York City Public Housing Preservation Trust for properties owned or operated by the New York City Housing Authority | In Senate June 1, 2022 |
| AB 7709 | Increases the DB threshold on MTA projects to $200 million on new projects and $400 million on rehab projects. | In Ways and Means Committee March 14, 2022 |
| AB 9422 | Extends the sun-setting provisions of the infrastructure investment act regarding design-build methods for certain infrastructure projects. | In Ways and Means Committee March 14, 2022 |
| SB 8531 | Gaughran – the bill authorizes the town own Babylon to use design-build on a specific project | Waiting for Gov. June 1, 2022 |
| AB 10544 | AN ACT to amend chapter 749 of the laws of 2019, authorizing, for certain public works undertaken pursuant to project labor agreements, use of the alternative delivery method known as design-build contracts, in relation to requiring qualification-based criteria for awarding certain contracts for services | In the Assembly Committee on Cities. July 6, 2022 |
| AB 10467 | This bill authorize QBS selection on PLA projects. | In the Assembly Committee on Cities. May 26, 2022 |
| SB 9314 | Requires qualification based criteria for awarding certain contracts for services. | Amended in SENATE Committee on CITIES 1. May 20, 2022 |